Meet "Professor" Joseph Chikelue Obi: "Alternative Medicine Strongman", "Eminent Black British Human Rights Crusader" "Undisputed Doyen of Medical Politics", "Royal College of Alternative Medicine Boss", FRCAM (Dublin), FRIPH (UK), FACAM (USA), MICR (UK).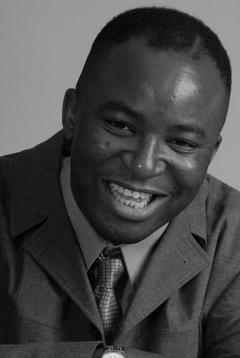 "Professor" Obi's RCAM claims that it is able to offer "improvement in the quality of life of cancer sufferers and HIV/AIDS hosts" through "tirelessly deciphering the intricate molecular mechanisms by which both anti-oxidant and pro-oxidant nutrients consistently modulate the structure and functioning of important cells involved in human defense".
He is a quack. If he actually takes money for any of this, he's a crook and a fraudster.
Strangely enough, he objects to people pointing this out. The Register reports:
A discredited doctor has forced an ISP to silence a website that aimed to debunk claims made by his "Royal College of Alternative Medicine" (RCAM).

The website, Quackometer, run by Oxfordshire IT worker Andy Lewis, was shuttered by ISP Netcetera on Monday following threats to sue for defamation from Joseph Chikelue Obi.
…
Quackometer featured a series of articles lampooning claims made by RCAM in its blog section.
…
Netcetera received demands from Obi's legal representative "Tanja Suessenbach" late in January this year. Her letter threatened:

"In case the defamation continues beyond 12 noon on Monday the 21st of January 2008, we are instructed to hold you fully liable to the tune of £1 Million (One Million Pounds) per day, together with additional punitive damages relating to the many months during which the defamatory material had and has been globally accessible via your server."

The Isle of Man-based ISP first removed individual pages from Quackometer, then informed Lewis it would bring the whole site down, citing its Acceptable Use Policy. The policy, typical of web hosts, states: "Netcetera reserves the right to suspend or cancel a customer's access to any or all services provided by Netcetera, where Netcetera decides that the account has been inappropriately used. Netcetera reserves the right to refuse service and/or access to its servers to anyone."

A spokeswoman for the firm refused to comment on the incident. In an email, Netcetera told Lewis: "We do not wish to be in a position where we could be taken to court, and incur the loss of time and expense that would involve."
Quackometer has found an ISP with more backbone: Positive Internet. The sad truth, however, is that the sensible commercial decision for any low-cost ISP, faced with a threat of defamation action, is to cave as quickly as possible. As Oliver Kamm knows, even a half-wit can create the sort of legal mischief which requires the expenditure of time and money to see off.
And, unfortunately, "Professor" Obi has declared his intent to harass any ISP which hosts Quackometer:
But if the Quackometer's current ISP (Positive Internet Ltd) decisively fails to tackle the legitimate concerns of the Alternative Medicine Fraternity , then we will have no other option but exert appropriate fiscal leverage through the commercial invoices of it's major client base, many of whom are (thankfully) exceedingly well known to us.

For each errant ISP (or Media Outfit), we will use a totally different strategy altogether ; as it is firmly against the law of Natural Justice for any one of them to be greedily making an outrageously easy living out of intensely amplifying our very own indelible pain and suffering.

So , all of those Tuppeny Defamers who are gleefully expecting us to use the very same modus operandi more than once, should please kindly think again.

My fundamentally humble message to all Skeptic Internet Service Providers (out there) today is therefore extremely loud and exceedingly clear : Stop condoning the ruthless harassment of Alternative Medicine Practitioners – or be fully prepared to face the dire financial consequences of your actions ! ".
Just in case "Professor" Obi tries to censor Quackometer Mark II, here are a few useful facts from The Register:
1. Obi "was struck off as a regular doctor by the General Medical Council after a 2003 hearing that found him guilty of serious professional misconduct while employed as a locum at hospitals in Yorkshire and the North East. … Obi's misconduct included giving a psychiatric patient the telephone number of a dating agency and failing to administer blood-thinning medication to an emergency patient suffering a heart attack."
2. "Neither the Law Society, the professional body that maintains a public list of licensed solicitors, nor the Bar Council, which performs the same registration function for barristers, have any record of a "Suessenbach"."
The irony of "Professor" Obi's misguided libel threat is that, by trying to silence legitimate criticism of his quackery, he has simply broadcast it more widely.