This is a guest post by tim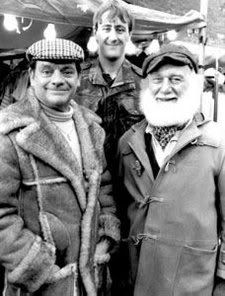 For those of you desperate for some news on the goings on in East London, heres a Respect update. The SWP and Galloway factions of Respect are in a bitter battle over the Respect.brand name:
THE battle for the soul of MP George Galloway's Respect party has entered a new phase with the warring factions squabbling over their names.

The four councillors who split from their seven Respect colleagues on Tower Hamlets council to become Respect Independent in October have now changed their name again.

From today (Jan-14), the defecting group is known as Respect – the Unity Coalition.

The first shots in the opening battle were fired today by Cllr Abjol Miah, leader of the larger rump group which is still known as Respect.

He is lodging an official objection at the Town Hall because he says the name is the 'official' party title, registered with the Electoral Commission.

But Tower Hamlets council told the Advertiser that any objection would not be upheld because "the name change is entirely valid for purpose of council business."

The move by the four defecting SWP-sympathetic councillors, Oli Rahman, Ahmed Hussain, Rania Khan and Lutfa Begum, is the first shot in what promises to be a bitter fight over who can stand as Respect candidates in May's London Assembly elections.

But the longer the 'farce' continues, as observers describe it, the more both factions risk losing credibility with mainstream voters.
The SWP faction are claiming that the Electoral Commission will back their claim to be the true heirs, while the Galloway faction believe the opposite.
They both think the brand will help them in the GLA elections.
When it comes to trusting a brand,I'd have thought that Respect Independent, Renewal, Unity Coalition or any combination of the former, is as likely to inspire confidence as a bank called Northern Rock Renewal.
In other news I am told that now that Parliament has resumed after its Xmas vacation, Mr Galloway has gone on a long overdue holiday following a hard festive season working for Talksport Radio.
Seemingly oblivious to the OFCOM rules that he has recently flouted George has been using his radio show to publicise this fundraiser for his faction:
To help raise funds for Respect, we're holding a Burns Night celebration with George Galloway MP, who will address the haggis.
The fate of the the bank accounts, is of course anyones guess. Likewise, the ownership of the Robin Reliant Van has yet to be settled.